Netflix Unlocked: A Student's Journey Through the Streaming World
Rose
–Roshni Ganga–
One of the most well-known breaks that we, the students, all eagerly await is the summer break. The break that seems so unusually far away, yes, that one. But now that the third semester is almost over, the summer break is already in sight.
During vacations like this, many of us turn to Netflix to binge on our favorite movies and series. We all look forward to the days of cold, pleasant evenings when the crackling of chips, the popping of popcorn, and the hissing of open soft drinks fill the room and our eyes will follow every movement on the television.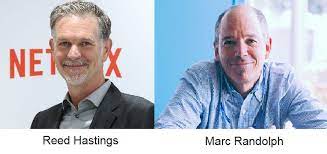 Netflix, founded in 1997 by Marc Randolph and Reed Hastings, revolutionized the movie rental industry. After a $40 fine for returning a rented movie late, Hastings conceived of a better way for us to indulge in today's Netflix.
Netflix is brimming with a variety of movies, documentaries, and TV shows. Not to forget the captivating series that are highly entertaining, such as 'Stranger Things' a sci-fi and horror adventure, 'Shadow and Bone', a captivating blend of fantasy and adventure, where darkness and light collide in a war-torn realm. And also 'Wednesday Addams,' which delivers a fresh blend of humor and darkness that appeals to all fans.
People have stopped going to the movies because they can now watch what they want when they want. A remedy for fatigue after a hard day at school, filled with endless lessons, can always be an episode of Netflix's engrossing series, if you do not have homework, of course.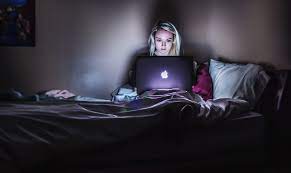 But Netflix also has its addictive sides. Because surely, you are familiar with the times when you are supposed to be in bed because of the important exam tomorrow. Instead, the lights are still on and you are recovering from the effects of that complicated twist.
Thus, how does it feel when you have watched the last episode, hit the exit button, and realize that all the work is still waiting for you?